Good Morning! Thanks for meeting yesterday.  It feels so good to see your faces and hear your voices.  I am grateful for that opportunity.
Morning Work – I hope you will start your learning day by completing your weather graph, noting the temperature on the section of the graph you color in and the type of cloud you see.  Use the symbols on the cloud finder as labels.
Stop to put your gratefulness rock in your pocket.  Think of two new things you are grateful for as your day begins.  Then check out each others' blogs and leave a comment or two.
Keep up with independent reading suggestions by checking out all of the daily reading comments you've all been leaving.
Morning Meeting– Happy Gratitude Tuesday!  Listen to The Gratitude Jar by Kristin Wiens.   Find a container and make your own Gratitude Jar. (I'm using a yogurt container.) When things aren't going well, it's important to have some way of reminding ourselves that we can get through this!  Leave the jar plain or decorate it to match your personality.  The important thing is to make some strips of paper and to write something each day to add to your jar.  If you'd like to share your jar – please do by taking a picture and posting it on your blog.
Take a break, get a snack and move around.  If you'd like, here are two  Go Noodle videos here to dance to Roar and here, breathe and grow confident.
Reading, Writing, Science and Art
Shared Reading –  Today you'll be working to finish your concept map about weather.  But first let's start with a new poem:
Weather ~ by Meish Goldish
Weather is hot,                               Next listen to 
Weather is cold,                             Clouds by Ann Rockwell
Weather is changing                    You may want to
As the weeks unfold.                    add the cloud
Skies are cloudy,                           information to your 
Skies are fair,                                 concept map.
Skies are changing
In the air.
It is raining,
It is snowing,
It is windy
With breezes blowing.
Days are foggy,
Days are clear,
Weather is changing
Throughout the year!
When you finish your weather concept map, take a picture of it to post on your blog or send to me in an email.  We'll use it tomorrow when we write.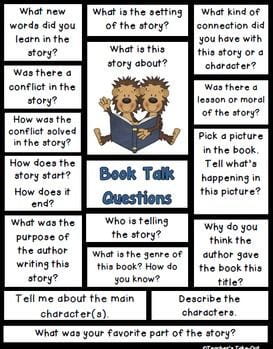 Take a break, go outside, run around, make a Paper Ball Bunny,  play a game, make some art.
Reading – Find a nice quiet place to read and enjoy at least 30 minutes with a great book.  If you're wishing for some new book/reading options you can find some fabulous picture book recordings at Storyline Online and recorded books here at Audible. The Elementary selections look great.  Enjoy!
At the end of reading today, choose two or three things from the Book Talk Questions grid when you leave a comment about what you read today on the blog.
Go outside, have some lunch, play a game, practice your recorder.  Relax.
Inquiry Workshop – Social Studies  –  Our goal is to have the travel journal (magazine) pages completed by the end of March – that's Tuesday. I've now heard from 7 of you that you are done with your Travel Journal. Congratulations! 🗿🏯⛩🌋I hope to hear from more of you today.
Math – How about some chocolate for the first part of our math warm up?  Here are four pictures of chocolate.  Without telling us which picture you selected, please create a blog post sharing the four equations in the fact family represented by the box you chose.   After, that write one story problem that would fit with one of the equations in the family.
Here is an example of the math I hope to see on your blog post.  My example matches this picture of eggs  and not any of the chocolate choices you have.  I didn't want to do the work for you. 😁
My fact family is:  
2×3=6
3×2=6
6÷3=2
6÷2=3
My math story problem is:  Vera had 6 eggs.  She wanted to dye them equally in three different colors: pink, green and blue. How many eggs of each color could she dye.
Complete this Fact Families and More worksheet to help you have even more practice with fact families in the second part of the math warm up.
If you'd like to create some of your own  Fact Family Triangles, you can get them here.
Next, here are today's problems to choose from.  See if there are two that feel like just right challenges.   You can solve them in your journal or on a piece of paper.  It would be most helpful to put the color and the date the problem was posted.  Thanks!
Javey really likes goldfish crackers. 
He ate 128 in the morning for snack and 206 in the afternoon.
How many did he eat altogether that day?
He ate twice as many goldfish crackers the next day.  How many goldfish crackers was that?
Javey he ate only half as many on the third day as he had on the first day.  How many goldfish crackers was that?
How many goldfish crackers did Javey eat altogether in those three days?
Van was reading about space. 
He learned there were three different colors of stars in one picture.
There were 4,368 stars in the picture altogether. 
457 of the stars were white.
1,863 stars were red.
The rest of the stars were blue.
How many blue stars were in the picture?
Landin had 8 brownies that she wanted to share equally with five of her friends. (Landin and five friends make a total of six people sharing.)
When she was done – everyone had the same amount and there were no parts of the brownies left over
How did Landin cut up and share the brownies?  What portion did each person have?
Max collected shells at the beach.  He added 174 to his collection and now he has a total of 360 shells.
How many shells did Max start with?
Justin was walking along the beach.  He saw a flock of 15,362 birds.  How many total wings were in the flock. 
3,471 birds flew away from the flock as he watch them.  How many birds were left at the beach?
Elena brought 14 pizzas to a family party.  Each pizza had 8 slices. 
She and her family ate 74 slices of pizza. 
How many slices of pizza were left?
If you've worked through that, it's definitely time for a game here at ABCya. If you want to try Prodigy talk to your parents.  Did anyone else find another game to recommend?  Leave the name in a comment so we can all have fun.Did anyone else find another game you like.  Leave the name in a comment so we can all have fun.
UA's for today…
Challenges and Phys. Ed.  Here is the link to their website if you need some suggestions for how to stay active and fit.
I hope you had a great day!  Thanks for being the best!
👊🏻📖✏️🔢🌤🌎
💕Mrs. Eaves