Good Morning! 
Morning Work – I hope you will start off your learning day by completing your weather graph, noting the temperature on the section of the graph you color in and the type of cloud you see.  Use the symbols on the cloud finder.
Then check out each others blogs and leave a comment or two. Justin wrote about his epic trip to the beach – it is full of photographs from every part.  There are lots of posts about Blizzards and listening carefully with gratitude.  There are some great illustrations – Anna actually cut some snowflakes to post with her writing.  Vera shared all about her animals.  We'll have to see if Edward and Justin are saved…  Will Piper ever write again…  Thanks for sharing and posting and staying connected.
Check out all the comments of you've all been leaving about reading too.  You're making great predictions and inferences and sharing what you think about these great books.
Morning Meeting – What I was grateful for after I sat and listened surprised me.  I didn't expect to be most grateful for the sound of motors, but I was.  Were you surprised by what you discovered when you thought about being grateful for sounds?
Here's another gratitude exercise I found this on positive psychology.com. I hope it will remind us to keep track of more of our forgotten blessings.  The exercise is called:  A Gratitude Rock.  But before I share the instructions, let's listen to this story, Sylvester and the Magic Pebble.  It's a long one, but a great one, so relax and enjoy.
Now, here are the instructions for the activity:  find a rock!  Pick one you like.  (Justin I had planned this before I read your post from yesterday – you've got some great rocks to choose from. 🌊) It can be smooth or bumpy, sparkly or collected from a place special.  Carry your rock with you in your pocket or leave in a place where you will see it off and on throughout the day. Whenever you see it or touch it, stop and think about at least one thing you are grateful for. It can be something as small as the sun shining on you or it can be something as big as having a family who cares for you.
When you take the stone out of your pocket at night or see it for the last time of the day, take a moment to remember the things that you were grateful for throughout the day.
When you put it in your pocket in the morning or see it again for the first time in the day, repeat this process to remember what you are grateful for.  Gratitude builds. It makes us happier and healthier the more we remember to take note of what's wonderful – even in not so fun situations.
When you've selected your Gratitude Rock, take a picture of it and post it on your blog along with a few things you are feeling grateful for in your life.
Take a break, get a snack and move around.  If you'd like, here are two  Go Noodle videos here and here. One is a fun guided dance (Katherine, I think you'll really like it.)and the other helps us grow gratitude.
Reading, Writing, Science and Art
Shared Reading – Do you know the difference between a snowstorm and a blizzard? Let's find out about one last type of extreme weather today – thunderstorms.  We'll start with a new song (sung to "Pop Goes the Weasel). It's by Meish Goldish.
Thunder and Lightning
When a storm begins in the clouds,
It sometimes may look frightening.          To learn about thunderstorms
You see a quick electrical spark –               click here
Flash! goes the lightning!
Long and thin and stray and fast,
Its gloms is oh so brightening.
Watch for the electrical spark – 
Flash! goes the lightning!
When a storm begins in the clouds,
It truly is a wonder.                                  You can learn some more from
You hear a rumble loud in the sky –        this video
Clap! goes the thunder!                             Thunderstorms 101
Lightning bolts are heating the air,      
Over clouds and under.                           
When the air expands enough –              
Clap! goes the thunder!
Now that you've learned about thunderstorms, take time to write a poem, an informational piece or a narrative story that features one.   Consider using all your elaboration strategies as you write.
Add an original piece of artwork or illustrate it with images online to create a blog post sharing what you think is most interesting about this kind of extreme weather.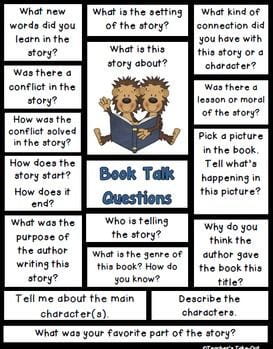 Take a break, go outside, run around, sing Head, Shoulders, Knees and Toes regular, fast, faster and then in slow-motion,  play a game, make some art.
Reading – Find a nice quiet place to read and enjoy at least 30 minutes with a great book.  If you're wishing for some new book/reading options you can find some fabulous picture book recordings at Storyline Online and recorded books here at Audible. The Elementary selections look great.  Enjoy!
At the end of reading today, choose two or three things from the Book Talk Questions grid when you leave a comment about what you read today on the blog.
Inquiry Workshop – Social Studies  –  Our goal is to have the travel journal (magazine) pages completed by the end of March and ready to share on April 6th. Our writing goals for this project were to show some of what you know about non-fiction text features and that is why you've been asked to design a special cover, have bold or highlighted words, build a glossary with this words, create a labels map and a table on contents.  We're also working on paragraphing. You know how to do all those things.  Just do one thing at a time. Do what you can and don't worry about what you can't.
Math – I didn't see many examples of how you solved the division problems on Thursday, so I'm not sure if we should move on.  May shared a great video showing how she used division with a new supply of play-doh her family was given. Watch what she did:
May 3.26 dividing
I thought I'd double check understanding by trying another activity.  Here are two different equations:  28÷7= ___ and 4×9= ___  Below them you will find four different story problems.  Can you tell which ones are match the equations?  Only 2 match. Can you find them and explain why.  Sometimes finding the words to explain is the tricky part.  You know the answer, but you're not sure how.  Make sure you have someone around, so you can actually practice explaining.
a) There were 28 pieces of candy in the dish. A boy ate 7 of the pieces of candy.  How many pieces of candy were  left?
b) There were 4 logs in the pond.  Nine turtles crawled on each long to sun themselves.  How many turtles were sunning themselves altogether?
c) There were 28 donuts.  I shared them evenly with 7 students. How many donuts did each student get as their fair share?
d) There were 4 bluebirds and 9 robins in my yard.  How many birds did I see altogether in my yard?
After you've made your choices and practiced explaining, please share your reasoning in part 1 of a blog post.  Next, please select two equations from below and write a math story problem for each of your two choices.  Remember to use our story problem guidelines, except make these one step problems.  Post your math story problems as the second part on your math blog post so we can use them in our math class on Monday.
9×2= ___.         16÷2= ___.         24÷4= ___.         4×8= ___.         42÷6= ___.         6×5= ___.         6×8= ___.       40÷5= ___.       9×6= ___.         18÷3= ___.         36÷4= ___.         10×4= ___.
If you've worked through that, it's definitely time for a game here at ABCya.  Brady and I especially like Math Bingo. Landon recommended Basketball Math Facts.   Edward recommends Number Ninja. Did anyone else find another game you like.  Leave the name in a comment so we can all have fun.
Here's a message from Mr. Guidi to you and your parents:
After talking to the Physical Education team, we have decided that the fitness logs that are posted on Google Classroom are optional. If you would like to continue filling out the fitness logs, then you are more than welcome to do so. Google Classroom can be used for students to get in contact with us, but you can also email us with any questions you might have. 
So enjoy something active, joyous and fun for
Phys. Ed.
Here's the link to
Mrs Oliver's Online classroom
.  Remember, she'd love to hear from you and is hoping you'll email her pictures of videos of the songs you are learning to play.  Have fun making music!
You've finished the week. 👊🏻🙌🏼🎉 Well done!  I am so proud of you – you are doing it.  I am working on Zoom – we'll be in touch soon.  I miss you more than you can imagine.
Have a wonderful weekend!
❤️🧡💛💚💙💜☀️ Mrs. Eaves