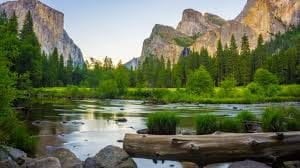 Our country is an amazing place – mountains, prairies, deserts, lakes, rivers and beaches too.  It is full of creative and innovative scientists, artists, inventors, authors, and much more.  There are plants and animals that only live in the United States and no where else in the world.  Once you know which state you'll be exploring , here are some sites to help you begin.  They've got information and images so you can understand what it might be like to vacation in or live there.  You'll be uncovering wonders from your state and convincing us that is the Number 1 place in our country to visit!
A to Z Kid Stuff has a link for each state.  There are interesting bits of information, usually photographs and at least one video sharing something unique about your state.
Culture Grams – State Edition also shares information about each state.  Make sure to open the links listed on the lefthand side.  You can find recipes, sports teams and great places to visit on this site.  It will read to you which is helpful with some of the tricky names and places.  If this doesn't open right away, ask and I'll give you the user name you need.
U.S. States on the National Geographic Kids site has good information AND great photographs.  You'll feel as if you've traveled to parts of your state after you explore this site.at ho
All states have symbols.  Citizens of each state have petitions their legislators to pass laws naming different things as important to their states.  States have flags, mottos, flowers and trees that are important to them.  Some states have dances, songs, amphibians, minerals and even drinks.  You can find out all about your state's symbols at State Symbols USA.  Some states have a lot, while others only have a few.  Explore this site to see what people in your state chose.
There is a book for each state in Truflix.  You can use the eboard to read them at home or you can try this link in school.  These have lots of information that will help you persuade everyone that your state is the best to visit.
Ducksters and Fact Monster also have pages of information for each state.  I think if you explore the other sites thoroughly and read the library books
carefully, you'll know a LOT about your state and won't have any trouble at all convincing us to plan our next vacation there.