When you're ready, you may want to explore these links.  They have general information and some have interesting photographs to help you visualize and understand even more about the Wonders of your country.
These links have all of the countries we are researching:
National Geographic Kids – Type your country name in the search box and check out the information about your country arranged by topics.
Ducksters Geography – This website sort countries by continent/region.  There are many topics and basic facts shared about each of our countries.
FactMonster – This website begins with an alphabetical listing of countries.  It includes all the countries we have chosen to research.  Once you find your country, click on the link and it will share information.  There is more political history on this site and some of the others.  The index on the top right of the first pages shares other paragraphs about different topic about your country.
Culture Grams has all of our countries.  It is a product the school subscribes to.  Using the User Name and Password will allow you to find even more information.  You can get those from the list on the cabinet in our classroom.  This has great information – links to the national anthem, recipes and highlights one-of-a-kind features that you might decide are wonders.
These links have some of the countries we are researching:
Fun Facts for Kids:  Countries – Check out fun facts listed for most of the countries our class chose to explore – only Costa Rica is not included.  This is a website published from New Zealand.
Kid's World Travel Guide – Fifteen different countries are featured on this website.  The information shared there is organized by topic.  It's missing Costa Rica, Madagascar and Turkey.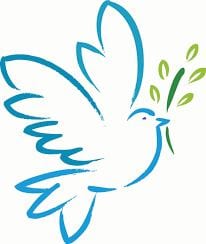 While you're trying to discover the stories behind some of the things you think could be Wonders from your country you can use these search engines.  They've been designed to filter information for kids – some of the articles are still challenging.
You could use Duck Duck Go,
Kiddle or
Once you're there, type the name of your Wonder (spelling matters) and add the words "information for kids" or "information for third graders."  Sometimes that helps focus the search even more, so the information might be more understandable for you.