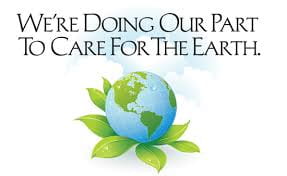 Good Morning! It's the 50th Celebration of Earth Day on Wednesday, April 22.  During our breaks this week, I'll  suggest activities to help us appreciate and care for our planet a little bit more.
Morning Work – Start off your learning day by completing your weather graph, note the temperature on the section of the graph you color in and the type of cloud you see.  Use the symbols on the cloud finder.
This week I chose to start the day with a book to remind us to look for the good – it's always there.  After you listen, pick up you gratitude rock and think of something new to add to your Gratitude Jar.
Check out each others blogs and leave a comment or two. You are sharing amazing writing, math and art. Thanks for staying connected!🙌🏼☀️💕
During  Morning Meeting–  I try to share something to remind us of how we can make the world better.  
Fables are stories helping us to consider our choices.  They've been around for thousands of years and there are hundreds of them.  Aesop was a slave in Ancient Greece who is said to have earned his freedom through the wisdom of his storytelling.  
Do you have a favorite fable?  If you were going tell others what a fable is, what would you say?  Leave your answers to these questions in a comment.  If you don't have an answer yet, don't worry.  We'll figure it out together over the next week or two.  Let's start by listening to two different versions of the Fox and the Crow.
What did you notice that was the same about the two version?  What was different?  Which did you like better?  Do you have a different version at home?  Leave your answers to these questions in a comment below.
Take a break, get a snack and move around.  Since we're hopping into the week.  Hop on your right foot across the room, then hop on your left foot on the way back.  How many hops did it take in total.  Here are two Go Noodle videos: sing and dance to Little Green Froggy or relax and reflect on how you can Care for Earth.
Shared Reading – we'll continue to solve riddles and listen to mysteries.  We'll also explore some activities that will help us each write our own mystery.
The answers to Thursday's riddles were:  #1 palm, #2 silence and #3 draw a shorter line beside it.
Here are some new riddles to solve ~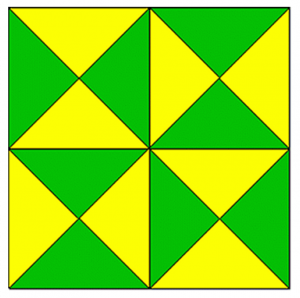 Riddle #1  It's as light as a feather, but the strongest person can't hold it for more than 5 minutes.  What is it?
Riddle #2  If you throw a blue stone in the Red Sea, what will it become"
Riddle #3 How many triangles are in this picture?
Enjoy the the companion of 7 Ate 9.  It called The Upper Case – Trouble in Capital City .(Sorry for the corny video. It's a fun story)
Of all the picture book mysteries we've shared so far, what's been your favorite and why?  Please leave your answer in a comment below.  It will help me plan when we begin writing our own mysteries.
So far we've shared:  The Case of the Missing Monkey, The Case of the Climbing Cat, The Deductive Detective, Betty's Burgled Bakery, Piggins, What Really Happened to Humpty?, Grandpa's Teeth and 7 Ate 9.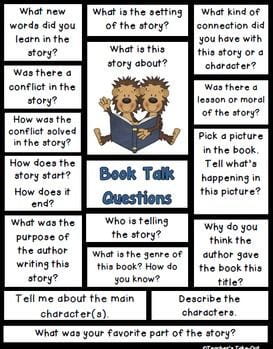 Take a break, go outside, run around, sing,  Create Bird-Friendly Window Decals, this egg-carton panda is fun or make some art.
Reading – Keep reading each and every day! Mystery book clubs will be meeting tomorrow.  Make sure you've read chapter 1 and written your notes.  Do you know what the mystery is?  Do you know who will be solving it?
Find a nice quiet place to read and enjoy at least 30 minutes with a great book.  You can find some fabulous picture book recordings at Storyline Online and recorded books here at Audible. The Elementary selections look great.  Enjoy!
At the end of reading today, choose two or three things from the Book Talk Questions grid when you leave a comment about what you read today on the blog.
Go outside, have some lunch, play a game, practice your recorder.  Relax.
Writer's Workshop  –  Take this time to finish up any writing projects you are in the middle of  – country inquiry/travel journal or finishing the souvenirs.  You may also want to finalize your weather writing and illustrations.  Several of you began stories last week.  Please continue adding to them.  Don't leave us in suspense.  😲  You've been doing some amazing writing and that made me wonder if you'd like to submit it to a contest.  Channel 11 – NHPBS is holding a Kids Writers Contest.  It might be something you'd like to try. Open the link to find out the rules and decide if it's something for you.
 Do you remember reading Where In the Wild and looking for the animals in the photographs. If you need a new writing idea, try creating a Mystery Animal Poem.
Try this format:
I have __________.
I have __________.
I live __________.
I eat __________.
I am __________.
I can __________.
I make the noise __________.
What Am I?
If you create an Animal Mystery Poem, please post it on your blog and find a way to illustrate it with some clues.
Math – We've been learning about area.  Warm-up with this Find the Area practice worksheet to remind yourself of what you know.
As long as you're measuring with the same square unit, you can add areas together.  If I'm making two gardens.  One is behind my house.  It is a rectangle that is 6 feet long and 3 feet wide.  The second garden is to the left of the house.  It is a rectangle that is 5 feet long and 2 feet wide.  I need to have the gardener deliver soil and fertilizer for each square foot.  Should I have her make two deliveries; one for 18 square feet and another for 10 square feet?  Or can I have her make one delivery for 28 square feet and be able to fill both of my gardens.
I could do either, but one delivery would  probably better for the earth.  How would you solve Barbara's Areas for Chickens Problem?
Next, here are today's problems to choose from.  See if there are two that feel like just right challenges.   You can solve them in your journal or on a piece of paper.  It will be helpful to write the color and the date the problem was posted.  Thanks!
Katherine had a collection of cards. She had 473 cards with dolphins on them.  She had 326 kittens and puppies on them.  She had 186 with unicorns and fairies on them.  How many cards did Katherine have in her collection altogether?
She gave her friends 496 of her cards.  How many cards did she have in her collection then?
Landon had a collection of 118,000 Legos before he began building forts out of them.
He used 12,485 bricks to make the first for, 13,067 bricks to make the second fort and 34,642 bricks to make the last fort.
How many Lego bricks did he use in all to make the three forts?
How many Lego bricks did he have left to use for other projects?
Vera organized her art supplies.
She sorted and counted 1,532 crayons, 1,381 markers and 2,637 colored pencils.
How many art supplies did Vera organize altogether?
She gave 2,795 supplies to kids who didn't have any.  How many art supplies did she have left?
Holden had 113,500 Legos altogether in a bin.
 He used 16,154 red bricks, 34,437 white bricks and 9,528 blue bricks to make a spaceship.
How many Lego bricks did Holden use altogether to build his spaceship?
How many Legos did he have left in the bin?
Edward went for a hike.  He collected food for the birds.
He found 1,465 acorns, 1,376 pinecones and 2,857 red berries.
How many things did Edward collect altogether during his hike?
He put them in a pile at the edge of the forest.  When he went back the next day, birds had eaten half of what Edward had collected.
How much food did the birds eat in one day?
Brady had 256 markers.  He threw away 68 because they had dried up.  How many markers does he have left?
Round your answer to the nearest 10 and to the nearest 100.
If you've worked through that, it's definitely time for a game here at ABCya. If you want to try Prodigy talk to your parents.  Did anyone else find another game to recommend?  Leave the name in a comment so we can all have fun.  Did anyone else find another game you like.  Leave the name in a comment so we can all have fun.
UA's for today…
Art – Click on new lessons and scroll down to find what Mrs. Nardone has for you to explore in Art today.  If you explore the art gallery you'll see new artwork this week in Gallery 1 from Van, Anna, May, Edward and Sophie.  You'll see new artwork from Van and Justin in Gallery 2 and you'll find photographs from Anna and May in the Photograph Gallery. Remember the recycled instrument challenge for Art, Music and Earth Day (April 22) – that's coming right up.
Technology – You'll find the lessons Mrs. Herlihy left here at this link open the lesson that is next for you.
I hope you've had a great Monday.  Thanks for staying connected and doing all you can.
🌎🌳🌻💕 Mrs. Eaves