🎉🥳🎂
Happy Birthday Piper!

🎂🥳🎉
👋🏻 Good Morning! I hope you had fun exploring solving problems, experimenting with friction and making polygons in addition to finding time for reading, writing and math. You are wonderful.💗
Morning Work –  Remember watching these at the start of our global geography project. Check out these videos: Destination World~ Africa and Destination World ~ Asia .  After watching, what can you add to your Gratitude Jar today?💕🌍🙌🏼
Please take some time to read each others blogs and leave a comment or two.  Thanks for staying connected!💐🏀🌎🎨
Morning Meeting is connected to the morals you wrote last week of the Leo Lionni books. This week we'll read books celebrating you and the positive strategies you have for dealing with problems. Listen to I'm Here and Be A Friend.
In each of these books there was a time when the main characters felt lonely and uncertain.  We all feel that way sometimes.  When you're feeling this way, what are some productive steps you can take to advocate for yourself and rebuild your confidence? Complete the second part of this week-long Problem Solving Practice Tuesday here or in Google Classroom.
Take a break, get a snack and move around.  If you'd like, here are two Go Noodle videos: move to Happy Merry Everything  or with Birthday Hooray for Piper .
Science and Reading
Shared Reading –  Today will be our last day exploring forces and motion.  You may have your Friction Investigation to complete today.  Have fun with that if you do.
Listen to the Cut-Ups Crack Up.
Here's what happened with my last slider trial.  Here's the The Winner of the Friction Contest.
When you've completed all of your force and motion experiments, take a bit of time to see if you can explain what you know about forces ~ pushes and pulls, tension and compression ~ by completing the Invisible Forces Checkpoint here or in Google Classroom.
Take a break, go outside, run around, sing,  play a game, make some art.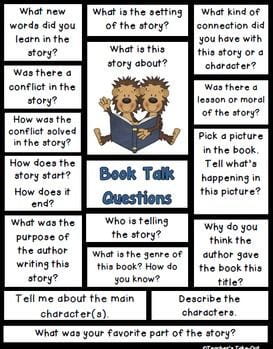 📚Independent Reading – Keep reading each and every day! Find a nice quiet place to read and enjoy at least 30 minutes with a great book.  If you're wishing for some new book/reading options you can find some fabulous picture book recordings at Storyline Online and recorded books here at Audible. The Elementary selections look great.  Enjoy!
At the end of reading, choose two or three things from the Book Talk Questions grid when you leave a comment about what you read today on the blog.
Go outside, have some lunch, play a game, practice your recorder.  Relax.
Writer's Workshop  –If you've got a writing project to finish, please work on that.  I know you've got some really exciting mysteries that are almost ready to publish.  
Justin finished his epic mystery. The Wand of Wonderman is linked here.  It's a long story, so plan on reading it in parts.  Please read it and leave him a comment.  He worked on planning it and writing little by little for nearly a month.  It was hard, but he did it!💎
📝This week I chose a "would you rather" format for the quick writes ~ it might help you to write a more organized and logical piece if you begin with some planning.  Once you've chosen a question, make a pros and cons list to get your ideas flowing.
If you're ready for a new writing idea, here are today's Quick Writes:
Would you rather become five years older or two years younger?
Would you rather be incredibly funny or incredibly smart?
Would you rather have a full suit of armor or a horse?
Would you rather be a master at drawing or be an amazing singer?
Would you rather be a wizard or a superhero?
Other ~ whatever topic you're interested in writing about.
Read the prompts, think for a minute or so, choose a topic and write for a full 10 minutes without stopping.  At the end of 10 minutes you choose – are you done, do you have a different idea, do you want to keep going.  It would be fun to see some of your writing on your blog this week.
Math –  Start with this math warm-up, How Big Is That Bridge??
While searching for more doable challenges I came across this video: Make A Parachute activity. I thought, "Hey, I wonder what polygon makes the best parachute?"  I hope you'll want to give it a try. Watch the video so the written challenge directions make sense to you.
Polygon Parachute Challenge
Supplies: Four plastic grocery bags (check for holes), scissors, tape, a hole punch (or something to make a hole), a ruler, string and an action figure (If you have 4, one for each shape will be easier ~ you can test a couple shapes at a time or all of them if you have help.)
Procedure:
Draw 4 different polygons ~ one on each of the four bags. Ask for help to hold the bag smooth.  I traced a roasting pan for my rectangle, and used that as the basis for my trapezoid and parallelogram.  (I tried to make my polygons as even as possible so  the experiment is about shape rather than size.)
Cut the shapes out of the bags
Strengthen the corners with tape as in the video
Cut for 12″ pieces of string
Tie them to the corner of each shape
Tie your action figure to the strings.
Write down your hypothesis here ~Polygon Parachute Challenge or in Google Classroom ~ What shape do you think will make the best parachute and why?
Conduct your experiment.
Write your conclusion
I hope you had fun! 🙌🏼⏢▰▭◼️👊🏻
Next, here are today's problems to choose from.  See if there are two that feel like just right challenges.   You can solve them in your journal or on a piece of paper.  It would be most helpful to put the color and the date the problem was posted.  Thanks!
Justin has 10,000 Legos for a building project. He used 7,573 of his Legos to make a dragon.  How many Legos were left?
Van had 2,080 Legos.  He used 774 of the Legos to make a model of church in Mexico. 
How many Legos did Van have left?
Max had a collection of sports cards.  He had 273 hockey cards.  He had 326 football cards.  How many sports cards did he have altogether?
He gave his friends 236 of his cards.  How many sports cards did he have left then?
Sophie had a collection of 8,000 Legos before she began building with them.
She used 1,485 bricks to make London Bridge and 3,642 bricks to make the Tower Bridge.
How many Lego bricks did she use in the bridges?
How many Lego bricks did she have left for other projects?
Anna organized her art supplies.
She sorted and counted 1,543 crayons, 1,308 markers and 2,925 colored pencils.
How many art supplies did Anna organize altogether?
She gave 3,712 supplies to kids who didn't have any.  How many art supplies did she have left?
Landin made a loaf of bread that was 16 inches long.  She cut it into 8 equal pieces.  How thick was each slice of bread?
If you've worked through that, it's definitely time for a game here at ABCya. Find a way to keep practicing your math facts in all four operations.
UA's for today…
Challenges and Phys. Ed.  Here is the link to their website if you need some suggestions for how to stay active and fit.
I hope you had a great day!  Celebrate friendship!
🎉
🥳Mrs. Eaves