👋🏻 Good Morning! I hope you had a great weekend with lots of time outside enjoying the sun and fresh air!
Morning Work – I'm thinking we might need a boost in enthusiasm for our morning gratitude practice.  Check out these videos, the trailer for Blue Planet II  and Destination World ~ Europe. (You've seen one of them before.)After you watch, what can you add to your Gratitude Jar today?💗🌍💐
Please take some time to read your comments.  Thanking your commenter is thoughtful, and likely to encourage them to leave more.   Thank you for reading and commenting on each others blogs.  Thanks for staying connected!🙌🏼💕🎉
Morning Meeting is connected to the morals you wrote last week of the Leo Lionni books. This week we'll read books celebrating you and the positive strategies you have for dealing with problems.  Listen to It's Not Fair and Equal Shmequal.
When things don't feel fair to you, what are some productive steps you can take to advocate for yourself?
Complete the first part this week-long Problem Solving Practice Monday here or in Google Classroom.
Take a break, get a snack and move around.  If you'd like, here are two Go Noodle videos: move to I'm Still Standing and work out with Blast Off .
Science and Reading
Shared Reading –  We'll explore how the forces of gravity and friction impact motion
Listen to The Cut-Ups.  Mary Frances Hooley is an exceptional inventor and engineer. 😉  She clearly knows a lot about forces, design and motion.  Next you'll be developing your own skills in the next force and motion challenge to learn about friction.
We'll watch the video:  How Can We Go Faster Down a Slide? from Mystery Science. It's about 10 minutes.  Next, gather your materials complete the Friction Investigation Worksheet (linked below).  Getting everything ready, conducting the experiment and answering the questions takes about 45 minutes. You can decide to get things ready today and finish tomorrow.  Doug says your teacher has some materials for you… sorry, you'll have to find your own.  I went to our recycling and junk drawer.  I wanted to find things that were smooth and slippery and also, things that were rough.  Here's my collection:
Here are Doug's directions for making sliders.  I tried to make my sliders as close in size as I could.  My rectangles are 1″ by 2″.
I chose to test the surface of my sliders so I used 2 pennies on each one to make it a fair test.
Here's Doug's directions for making the ramp.  I used the same cardboard from the ball experiment. You can use what you had before too ~cardboard or cookie sheet.
I measured my collection of books so that my ramp would raise about 1 inch each step.  Here's how I set that up.
Once you've decided on the question you most want to investigate and have prepared your sliders and ramp begin recording your work on theFriction Investigation Worksheet.
Here's what I discovered.  I did one test with my Paper Sliders.  I did a second test with my Non-Paper Sliders.
Four of my sliders didn't move at all: the sandpaper, the wooden disc, the styrofoam and the magazine paper.  What's your prediction about those? Which of those four sliders will win the "Most Friction" contest and stay at the top the longest?  Which slider do you think will lose the contest, and slide down first?  Leave your prediction and reason in a comment below.  I'll share the video with you tomorrow.
And finally, watch this  5 minute video a Soap Box Derby.  How could you use what you know about friction and gravity to win a competition like that?
Take a break, go outside, run around, sing,  play a game, make some art. Mrs. Nardone has some great new lessons for you!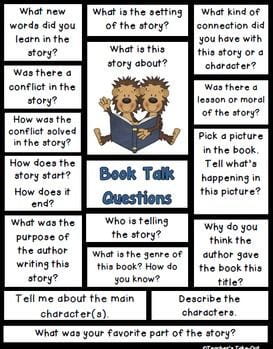 Independent Reading – Keep reading each and every day! Find a nice quiet place to read and enjoy at least 30 minutes with a great book.  If you're wishing for some new book/reading options you can find some fabulous picture book recordings at Storyline Online and recorded books here at Audible. The Elementary selections look great.  Enjoy!
At the end of reading, choose two or three things from the Book Talk Questions grid when you leave a comment about what you read today on the blog.
Go outside, have some lunch, play a game, practice your recorder.  Relax.
Writer's Workshop  – If you've got a writing project to finish, please work on that.  I know you've got some really exciting mysteries that are almost ready to publish.  
This week I chose a "would you rather" format for the quick writes ~ it might help you to write a more organized and logical piece if you begin with some planning.  Once you've chosen a question, make a pros and cons list to get your ideas flowing.
If you're ready for a new writing idea, here are today's Quick Writes:
Would you rather be a detective or a pilot?
Would you rather go skiing or go to a water park?
Would you rather fly a kite or swing on a swing?
Would you rather dance or sing?
Would you rather play hide and seek or freeze tag?

Other ~ whatever topic you're interested in writing about.
Read the prompts, think for a minute or so, choose a topic and write for a full 10 minutes without stopping.  At the end of 10 minutes you choose – are you done, do you have a different idea, do you want to keep going.  It would be fun to see some of your writing on your blog this week.
Math – I've put the answers to the Tangram Challenge for 3 pieces, 4 pieces, 5 pieces and 7 pieces at the very end of today's post so you can find the answers now, or you can wait so you can have more time to challenge yourself.
Here are are today's polygon practice sheets Finding Shapes In Bridges 1 and Finding Shapes in Bridges 2
After listening to The Greedy Triangle gather up 20 toothpicks or twigs or long legos or nails or cut 20 skinny strips for a 3×5 index card…  We're going to make some polygons.  You can record them on Toothpick Polygons here or in Google Classroom.
Use 6 toothpicks to make a rectangle.
Use 4 toothpicks to make a square.  Rearrange them to make at least 2 different rhombuses .
Use 5 toothpicks to make a trapezoid.
Rearrange the toothpicks to make a parallelogram that is different from any you've made so far.
Make a pentagon, a hexagon and an octagon.
Rearrange the toothpicks to make 3 different shaped triangles.
Next, here are today's problems to choose from.  See if there are two that feel like just right challenges.   You can solve them in your journal or on a piece of paper.  It would be most helpful to put the color and the date the problem was posted.  Thanks!
Sophie weighed 6 books and found out they were 24 pounds.  If each book weighed the same amount, how much would one book weigh?
Justin had a piece of wire 24 inches long.  He cut it into 4 equal pieces.  How long was each piece of wire?
Katherine made a 5-layer cake that was 40 inches tall.  How tall is a cake with 3 layers?
When Elena went to Donut Love there were 160 donuts.  There were the same amount of 8 different flavors.  How many of each flavor donut were there?
Paul had a collection of stones.  He had 173 stones that had quartz crystals in them.  He had 56 that had mica in them.  How my stones did he have altogether?
His friends gave his 27 stones made of agate.  How many stones did he have then?
In total, Anna put together 450 puzzle pieces last week.  They were from 3 puzzles that each had the same total number of pieces.  How many pieces were in each of Anna's puzzles? 
If you've worked through that, it's definitely time for a game here at ABCya. Find a way to keep practicing your math facts in all four operations.
UA's for today…
Art – Click on new lessons Here's what Mrs. Nardone has for you to explore in Art today.
Guest Author/Illustrator Visit: Gina Perry (This is Piper's mom!)
Final artwork assignment: Scroll down to bottom to week 12 for final assignment.
Technology – You'll find the lessons Mrs. Herlihy left here at this link open the lesson that is next for you.
I hope you've had a great Monday.  Thanks for staying connected and doing all you can.
 Mrs. Eaves