I have lots of books to recommend this week – Recipe for Adventure is a series for foodies.  Alfie and his sister, Emilia are whisked away by delicious food and the magic touch of their Zia Donatella.  Their aunt is an amazing cook who has traveled the world collecting favorite recipes.  Sometimes her stories and food bring the children to different countries and celebrations.  They been to cooking school in Paris, to pasta makers in Naples and now they are in Hong Kong.  They arrive for the opening of a new restaurant and the start of the Spring Festival – the Chinese New Year.  Reading these books is a fun way to learn a little about different places in the world and about traditional foods.  What's an added bonus are the recipe cards at the end of each book: one with the food that transported Alfie and Emilia and another that is both a yummy and simple-to-make taste from the setting of the story.
Another series that takes you places is Greetings from Somewhere.  These are quick reads for 3rd and 4th graders but worth it if you want to learn about the world and solve a mystery while you "travel."   Sad about leaving their archeologist grandfather behind, twins Ella and Ethan are traveling the world with their parents. Their mom has a new job as a travel writer for their hometown newspaper.  Though their grandfather is not with them, he challenges them to discover different sites in the city they are visiting. Reading the Greetings from Somewhere series will help you discover Venice, Paris, Beijing, Kenya and Mumbai.  (Some of the books will be published later this year.)  And I bet there will be new and different places to explore soon.
Jack and Annie learn the fourth secret of greatness by traveling to the 1970 World Cup game in Mexico City on Soccer on Sunday.  If you had the opportunity to be absolutely great – the best at something for one hour, what would you choose?  How would your choice change if you wanted to help others and also find the solution to a challenge?  Soccer and history lovers will enjoy reading Magic Tree House #52 while discovering how you can become great.  You may be surprised by what this quartet of books shares.
If these books don't tickle your fancy, how about Something Blue by Courtney Sheinmel, the 6th book in the Stella Batts series or Just Grace Gets Crafty by Charise Mericle Harper, the 12th in that series.  You could read to learn about A Dinosaur Named Sue – the find of the century by Fay Robinson or discover all the jobs that feathers do for birds by reading Feathers- not just for flying by Melissa Stewart.  They are all worth the time!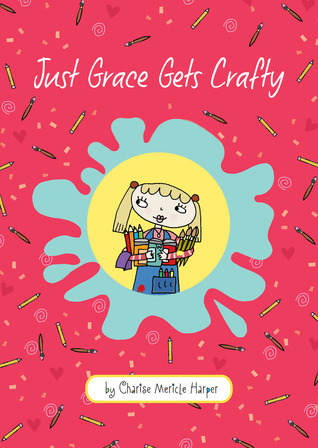 Let us know what great books or websites you've discovered by leaving a comment.  As always, Happy Reading!