👋🏻☀️🌎Good Morning! Here's another fun accomplishment. Our Super Scientists Celebration! We conducted experiments to make raisins dance, create tie-dye milk and watch a Skittles' rainbow appear in between presenting our Who Am I? projects.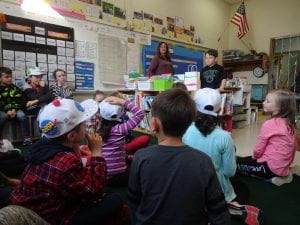 Morning Work – After looking at these pictures, what will you add to your Gratitude Jar today?💗
Take some time to read each others' blogs and leave a comment or two.  Thanks for staying connected!🙌🏼💕👊🏻
Morning Meeting–
Listen to Say Something.
Your voice matters!  What  message will you share?  What are your hopes and dreams? What would you like to say to your class?  With your art and words, create a mini-poster share with your classmates.  Take a picture of it and post it on your blog.  If you can't do that, email it to me, and I will add it to a post it for you.
Let's send each other off with grateful hearts and caring wishes.
If you're not sure what this means, there is an example on my blog.💕🌎☀️  Don't let anyone tell you you're not strong enough, or smart enough or brave enough!  Look at what you have done this year in 3rd grade. 😎🤩🥳
Take a break, get a snack and move around.  If you'd like, here are two Go Noodle videos: move to Hip Hop Astronaut  and relax and reflect with Celebrate the Little Things.
🌎 Social Studies and Reading📚
📖🇺🇸Shared Reading –  Listen to Austin Lost In America.  What fun fact is shared about your state as Austin travels through it to find his forever home?
Take a break, go outside, run around, sing,  play a game, make some art.📚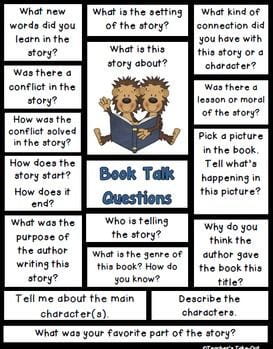 Independent Reading – Keep reading each and every day! Find a nice quiet place to read and enjoy at least 30 minutes with a great book. Reading about your state counts during this time too! 🏜🇺🇸⛰🗽🤠  You might want to read one of your classmates' state post.  Max, Sophie, Vera, Edward, and Brady have shared the Wonders of their states.
At the end of reading, choose two or three things from the Book Talk Questions grid when you leave a comment about what you read today on the blog.📖  If you read about your state.  Share an interesting fact.
Go outside, have some lunch, play a game, practice your recorder.  Relax.
✏️Writer's Workshop  – If you've got a writing project to finish, please work on that.   If you'd like to work on your state research and blog post, that's a fine thing to do.📝
If you're ready for a new writing idea, here are today's optional Quick Writes:
In what area of learning do you feel you made your biggest improvements?

What is something you taught your teacher of classmates this year?

What was the best piece of writing that you did this year?  Why do you think it is your best?

Imagine you are going to build the world's largest sandcastle. What would it look like?  Who would you ask to help you?

If the power went out this summer what would you do?  How would you stay cool?  What would you do without TV/electronics?

Other ~ whatever topic you'd like to write about today.
Read the prompts, think for a minute or so, choose a topic and write for a full 10 minutes without stopping.  At the end of 10 minutes you choose – are you done, do you have a different idea, do you want to keep going.  It would be fun to see some of your writing on your blog this week.
🔢Math Workshop – Start with this warm-up Multiplication, Division and Perimeter Practice and Operations and Equations.   
Next, here are today's problems to choose from.  These are all solved with multiplication.  See if there are two that feel like just right challenges.   You can solve them in your journal or on a piece of paper.  It would be most helpful to put the color and the date the problem was posted.  Thanks!
Justin has a bike shop.  A new bicycle cost $215 dollars.  Justin sold 6 bicycles last week.  How much money did Justin make?
Brady and 5 of his friends went to the arcade.  They each one 215 tickets.  They wanted to get a badminton set for 1250 tickets.  Were they able to bring the badminton set home?
Katherine shot and arrow 50 yards.  Estella shot her arrow three times as far.  How far did Estella's arrow go?
There are 13 M&M's  in each mini-package of the candy.  How many M&M's would there be if each student in 3E had their own bag?
A pencil costs 70¢.  How much do 18 pencils cost?
A family went on a road trip.  The car traveled 60 miles per hour for 7 hours.  How many miles did the family travel?  They were going on an 481 mile trip from North Hampton to Washington, DC.  How many more miles do they have to drive?
If you've worked through that, it's definitely time for a game here at ABCya. Find a way to keep practicing your math facts in all four operations.
Thank you so very much for letting me join in on your zoom meetings and blog. Even though I prefer to see you in person I enjoyed seeing your smiling faces and hearing your voices. Reading your posts allowed me to learn a lot about you that I didn't know. All of you should be proud of how well you did with  remote learning. I hope summer brings you all you wish for. If you want a pen pal just email me at dvasconcellos@sau21.org. 
I look forward to spending time with you in 4th grade. It will be so much fun!!!
UA's for today…
Spanish ~ I know Señora Murphy has posted some new lessons for you to explore.
Library ~ Here' a note from Mrs. McCombs  about book returns and the online book fair:
This information relates to library book return.
Got Books
 – click on this link for directions from Mrs. McCombs about returning books
This information relates to the Book Fair
The
book-fair
 is open through September 4 so you can get what you need for reading through the summer.  Here's a second flier about the book fair.
Any questions, send them my way.
Thank you
Mrs.  McCombs
I hope you're having fun learning about your state.
I am looking forward to learning  about the places you recommend visiting! 
  Thanks for sending your DOT pictures along!
Thank you for all you do each day.!
Mrs. Eaves