👋🏻☀️🌎Good Morning! I thought we'd continue looking back on our year.  Here is Dot Day 2019!  Think of how you've made your mark this year! How can these memories spark feelings of gratitude?
Morning Work – Thanks for continuing our morning gratitude practice.   What will you add to your Gratitude Jar today?💗
Take time to read each others blogs and leave a comment or two.  Thanks for staying connected!🙌🏼💕👊🏻
Morning Meeting–  Listen to The Dot and Emily Arrow's Dot Song.  This video of the song teaches the hand motions that go along with it.
On the International Dot Day site there is a collection of Celebri-dots that have been created by different children's authors and illustrators.  Here's a collection by some you might know:


3E Celebri-DOT Challenge ~ Will you make your mark and share it with the class?  Please take a moment to inspire your classmates and encourage your families to make THEIR MARKS by making a DOT of your own to share with the world.  Please take a photograph of you with your dot and a close-up of your dot to  email to Mrs. Eaves by early Sunday, June 7.  This collection will be used to create a weekly summery of our school year together.  If you're not sure what I mean about the photographs, you can go to my blog for an example.  If you're not sure about a dot, scroll to the end of the post to see our dot gallery.
It will be wonderful to have everyone included and fabulous to see everyone's faces all together. 💗
Take a break, get a snack and move around.  If you'd like, here are two Go Noodle videos: move to Road Trippin' USA  and relax with Find Peace .
🌎 Social Studies and Reading📚
📖🇺🇸Shared Reading –  Listen to The United Tweets of America and Pie Is For Sharing.  They're both short.  Stop the "Tweets" video on your state's page.  I think you'll be able to read it. You may learn some new fun facts.
Take a break, go outside, run around, sing,  play a game, make some art.📚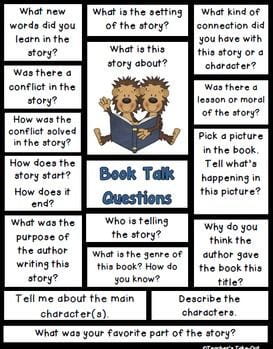 Independent Reading – Keep reading everyday.  Find a nice quiet place to read and enjoy at least 30 minutes with a great book. You can use this time to read for your state project as well.
At the end of reading, choose two or three things from the Book Talk Questions grid when you leave a comment about what you read today on the blog.📖  If you chose to read about your state, describe the most interesting fact you collected today.
Go outside, have some lunch, play a game, practice your recorder.  Relax.
✏️Writer's Workshop  – If you've got a writing project to finish, please work on that.   If you'd like to work on your state research and blog post, that's a fine thing to do now.📝
If you'd like a new writing idea, here are today's optional Quick Writes:
Of the books you read this year, which was your favorite and why?

What are three things you did this year to help you classmates stay connected?

What is something that was hard for you at the start of the year but is easy now?

July is National Ice Cream Month.  If you could do any thing to celebrate, what would you do?

Here's what I love most about the 4th of July…
Read the prompts, think for a minute or so, choose a topic and write for a full 10 minutes without stopping.  At the end of 10 minutes you choose – are you done, do you have a different idea, do you want to keep going.  It would be fun to see some of your writing on your blog this week.
🔢Math Workshop – Start with this warm-up Multiplication, Division and Perimeter Practice and Naming Fractions.
Next, here are today's problems to choose from. They are all subtraction problems.  See if there are two that feel like just right challenges.   You can solve them in your journal or on a piece of paper.  It would be most helpful to put the color and the date the problem was posted.  Thanks!
Sophie and Landon set up a Lemonade stand.  They started the day with 65 cups.  At the end of the day they had 8 left.  How many cups of lemonade did they sell?  If each cup sold for 25¢, how much money did they make?
Vera and Landin were feeding apples to the horses.  They started with 361 apples.  They fed the horses 228 apples.  How many apples did they have left?
There are 265 Legos in a box.  Brady took 97 out.  How many Legos are left in the box?
Edward had $4,876 in his savings account at the bank.  He withdrew$1,895. How much money does he have in his savings account now?
There are 8,796 children living in Plainville.  6,989 of the children are old enough to attend school.  How many children are not old enough for school yet?
By how much is 3,756 less than 5,433?
If you've worked through that, it's definitely time for a game here at ABCya. Find a way to keep practicing your math facts in all four operations.
UA's for today…
Challenges and Phys. Ed.  Here is the link to their website if you need some suggestions for how to stay active and fit.
🇺🇸🏕🤠I hope you had a great day!  Remember to step boldly to make your amazing mark on the world!🥳☀️🌎
💕🙌🏻🌈Mrs. Eaves
Here's  2019's Dot Gallery!