👋🏻I posted a whole day, but usually the last day of school is a half day. Pick and choose what you'd most like to do.  I hope you will read each other's blogs and leave comments.  So far Max, Elena, Sophie, Katherine, Vera, Edward, Brady, May and Van have completed their state post.  (And I know a lot of you are almost there too! ~ Keep checking.) They've done some thoughtful research and writing.  Van posted his mystery.  It's long, but creative and really good.  Landin, Sophie, Katherine, May, Anna and Brady have left you messages inspired by Say Something!  Please let them know what you think.  And finally, I hope you will make time to listen to Be You! and the song For Good. 🤟🏽🤗💗
👋🏻☀️🌎Good Morning! Oh my! There are so many things to share  ~ and that doesn't include all the usual things like ~ The Name Game, math projects with Mrs. Douglas, chapter read-aloud, inquiry, magazine writing… Here is our door illustrating the poem, Ring Around the World by Annette Wynne and pictures from our Secret Friend Celebration and from 3E's Inquiry Wonderland.
Morning Work – Thanks for continuing our morning gratitude practice. After seeing these pictures, what will you add to your Gratitude Jar today?💗
Please take some time to read each others blogs and leave a comment or two.  Thanks for staying connected!🙌🏼💕👊🏻
Morning Meeting–  Listen to Be You! and know that the mark you have left on my heart and what you have added to my life will be with me forever!
Take a break, get a snack and move around.
If you'd like, here is Go Noodle video: move to Celebrate.  Please listen to a favorite song. I've been thinking of it and you often this week.  It is from, Wicked and it is called For Good.  The words are for you.  Your handprint, is indeed, on my heart. ✋🏻💗🤚🏻 Because I've known you, I have been changed for good!
🌎 Social Studies and Reading📚
📖🇺🇸Shared Reading –  We'll finish up reading about the country with The Scrambled States of America Talent Show. What part does your state have in the talent show?
Take a break, go outside, run around, sing,  play a game, make some art.📚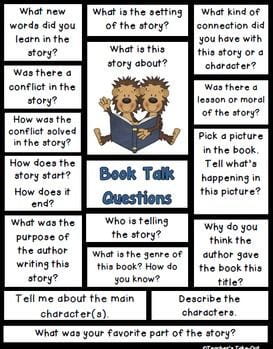 Independent Reading – Keep reading each and every day! Find a nice quiet place to read and enjoy at least 30 minutes with a great book.
At the end of reading, choose two or three things from the Book Talk Questions grid when you leave a comment about what you read today on the blog.📖
Go outside, have some lunch, play a game, practice your recorder.  Relax.
✏️Writer's Workshop  – If you've got a writing project to finish, please work on that.   If you'd like to work on your state research and blog post, that's a fine thing to do.📝
If you're ready for a new writing idea, here are today's Quick Writes:
What is something we did this year that you think you will remember for the rest of your life?

What are two or three things you hope you learn or do this summer?

What are the three most important things you learned this year?

If you were in the Summer Olympics, which sport(s) would you participate in?  Why?

You've been hired to build a water park.  What will it look like?   Describe the rides, shows, food, etc…

Other ~ what would you like to write about today?
Read the prompts, think for a minute or so, choose a topic and write for a full 10 minutes without stopping.  At the end of 10 minutes you choose – are you done, do you have a different idea, do you want to keep going.  It would be fun to see some of your writing on your blog this week.
🔢Math Workshop – Today try one of these Problem Searches – but only if it feels fun to you!  It is a word search type of puzzle, but with math equations hidden in the grid instead of words.  The problems only read forward. Searches with 1 have only horizontal and vertical equations.  Searches labeled with 2 also have diagonal equations.  These are surprisingly tricky.  Be patient with yourself! Try Multiplication Problem Search 1 or Multipliation Problem Search 2 .  Practice division with Division Problem Search 1 or Division Problem Search 2.   This is a super challenge with all 4 operations, horizontal, vertical and diagonal equations: All 4 Operations Problem Search. 
UA's for today…
Spanish ~ I know Señora Murphy has posted some new lessons for you to explore.
And here's a new message from Mrs. Oliver:
Dear Third Grade Families,
Thank you to everyone who has shared their child's musical progress.  I have enjoyed hearing them play and seeing them.
I hope you have a wonderful summer.  Please stay healthy.
Mrs. Oliver
🥳🎉🍦
Thank you and CONGRATULATIONS! 🍦🎉🥳
Take care and be well. 🥰 Stay kind and connected!
📚✏️🔢🌎 PS ~ Throughout the summer I plan to continue posting on the blog.  I'll make some book recommendations on Monday, share math problems and puzzles on Wednesday and make quick write suggestions on Fridays.  Some of you may like that connection and some of you are DONE with school.  I understand both feelings.   You can continue to post on your blog too, if you'd like.🎶🎨🏊🏻‍♀️🚵🏻‍♀️
🙌🏼☀️🌈
HAPPY SUMMER!  YOU ARE AMAZING!
💕😎👋🏻