👋🏻☀️🌎Good Morning! As we finish up our  tour of  the regions of the United States, I hope you'll make time to watch the videos and read-alouds to gain a stronger awareness of the unique features of each region in our country.🏜
Morning Work – Thanks for continuing our morning gratitude practice.  Take a look at these pictures from our National Parks.  They are from
 Bryce Canyon in Utah, Arches in Utah, Mount Rainier in Washington and The Badlands in South Dakota. 
 Our country is stunning and grand.  What will you add to your Gratitude Jar today?💗
Thank you for taking  time to read each others blogs and leave a comment or two.  Your compliments are an important part of staying connected!💕🙌🏼💐
Morning Meeting–  In our Social Problem Solving practice we're very good at naming our feelings and making "I statements."  Let's practice the next part of the process ~ setting goals and brainstorming ideas by reflecting and wondering about others.   What can we do differently to change upsetting or annoying situation?
To get started, listen to Horace and Morris, but Mostly Dolores.  Do you know about peer pressure?  It's when you feel like you should or shouldn't do something  because it seems like everyone else your age is doing it. Horace and Morris do what boys have to do.  Dolores does what a girl has to do, even though it makes them unhappy.  Think about times when you've been excluded or ignored.  Write a letter here to Horace and Morris or maybe Dolores ~ …Problem Solving Practice or in Google Classroom.
Take a break, get a snack and move around.  If you'd like, here are two Go Noodle videos: move to Never Eat Soggy Waffles  and workout doing The Touchdown Dance.
🏔🏕Social Studies and Reading🛶🐊
Shared Reading –  We'll explore two regions of the country.  Listen to Traveling with Charlie ~ Travelin' the Northeast and Traveling with Charlie ~ Down South.   Take a break in between them.
Choose a state from each region.  Leave your choices and reasons in a comment.  Now you have a list of four states ~ one from each region. What one do you think you'll have most fun learning new things about?  We'll begin working on that tomorrow ~ just think for now.
Take a break, go outside, run around, sing,  play a game, make some art.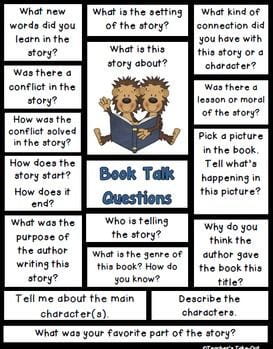 📚Independent Reading – Keep reading each and every day! Find a nice quiet place to read and enjoy at least 30 minutes with a great book.  If you're wishing for some new book/reading options you can find some fabulous picture book recordings at Storyline Online and recorded books here at Audible. The Elementary selections look great.  Enjoy!
At the end of reading, choose two or three things from the Book Talk Questions grid when you leave a comment about what you read today on the blog.📖
Go outside, have some lunch, play a game, practice your recorder.  Relax.
✏️Writer's Workshop  – If you've got a writing project to finish, please work on that.  This week's prompts are a random collection. Challenge yourself to write something different ~ a poem, a play, a song, a news article, a puppet show…  Write as if you're a sports announcer, or a meteorologist, a chicken or a pig…
If you're ready for a new writing idea, here are today's Quick Writes:📝
Would you rather have a pet unicorn or a pet dragon? Why?
When is it challenging to be a good friend? How do you handle those situations?
Write a short story using the words pizza, kazoo, tree house, puppy, and bicycle
Write about some of your favorite memories with your best friend.
Other ~ write about any thing that you find interesting today.
Read the prompts, think for a minute or so, choose a topic and write for a full 10 minutes without stopping.  At the end of 10 minutes you choose – are you done, do you have a different idea, do you want to keep going.  It would be fun to see some of your writing on your blog this week.
🔢Math Workshop – Start by listening to The 329th Friend.  Many of the worksheets and activities you will do are about the characters in this book and  the story.  If you don't listen to it first, math will be confusing.  Plus it's a fun book.  Poor Emery Raccoon!🦝
Emery had a lot of planning to do make sure there was enough table space for all his guests.  He had to think about both area and perimeter.  Did he have enough space in his yard for the tables?  Was the perimeter around his table long enough for all his guest to find a seat?
Here's what it would look like if he set a table up for four people.  Emery wondered what it would be like if he put two tables together.  He found that would make space for six people to sit.  Next he wonder how he could make space for ten people and this is what he discovered.
He decided that groups of 18 might be nice.  Emery had 6 square tables to use, but he wasn't sure he would use them all.  Each table seats 4, one on each side. Please help Emery find all the possible ways he can arrange his tables to seat 18 people.
To do this you'll need the 1″ paper squares you cut out on April 13.  Here's another unit squares – 1 inch if you can't find them. Record your work here: The 329th Friend ~ Seating for 18.
Next, here are today's problems to choose from.  See if there are two that feel like just right challenges.   You can solve them in your journal or on a piece of paper.  It would be most helpful to put the color and the date the problem was posted.  Thanks!
Landin had $25.00.  She went to Target.  She bought the new Shopkin Shopper Pack for $10.99.
She bought a bottle of pink nail polish for $3.00.
She bought a bottle of blue nail polish for $3.00
How much money did Landin spend altogether?
How much money did Landin have left after shopping?
Landon has 21,850 crayons.  Holden has 17,039 crayons.
How many more crayons does Landon have than Holden has?
Vera has 2,258 more crayons than Landon has. 
How many crayons does Vera have?
When Landon, Holden and Vera put their crayons altogether to donate them to kid who don't have art supplies, how many crayons will they donate altogether?
Edward has 10,000 balloons. 2,126 of the balloon are blue. 3,486 are red.  2,029 are yellow.  The rest of the balloons are different shades of green.
How many of the balloons are green?
675 of the green balloons are star shaped.  The rest are round.  How many round, green balloons does Edward have?
Brady's family had a cookout. 
They used five packages of hotdogs and three packages of hamburgers.
There were 12 hotdogs in each package. There were 6 hamburgers in each of those packages.
How many hotdogs did they use altogether?
How many hamburgers did they use altogether?
Van went for a walk.  He collected food for the birds.
He found 135 acorns, 46 pinecones and 37 red berries.
How many things did Van collect altogether for the birds?
He put the food in a feeder at the edge of his yard.  The birds ate half of the food in one day.  How much food was left?
May baked 124 muffins.
Katherine baked 13 times as many. How many muffins did Katherine bake?
Katherine baked some blueberry muffins and some chocolate chip muffins. 
If 826 of the muffins were blueberry, how many of them were chocolate chip?
If you've worked through that, it's definitely time for a game here at ABCya. Find a way to keep practicing your math facts in all four operations.
UA's for today…
Challenges and Phys. Ed.  Here is the link to their website if you need some suggestions for how to stay active and fit.
🇺🇸🏕🏜I hope you had a great day.  While you're deciding, I suggest you choose a state you know only a little about, but that you'd like to learn more about.  We'll begin researching and collecting information for persuasive blog post.  Convince us that we should visit your state first!🏔🛶🎆
👊🏻🙌🏼💕 Mrs. Eaves