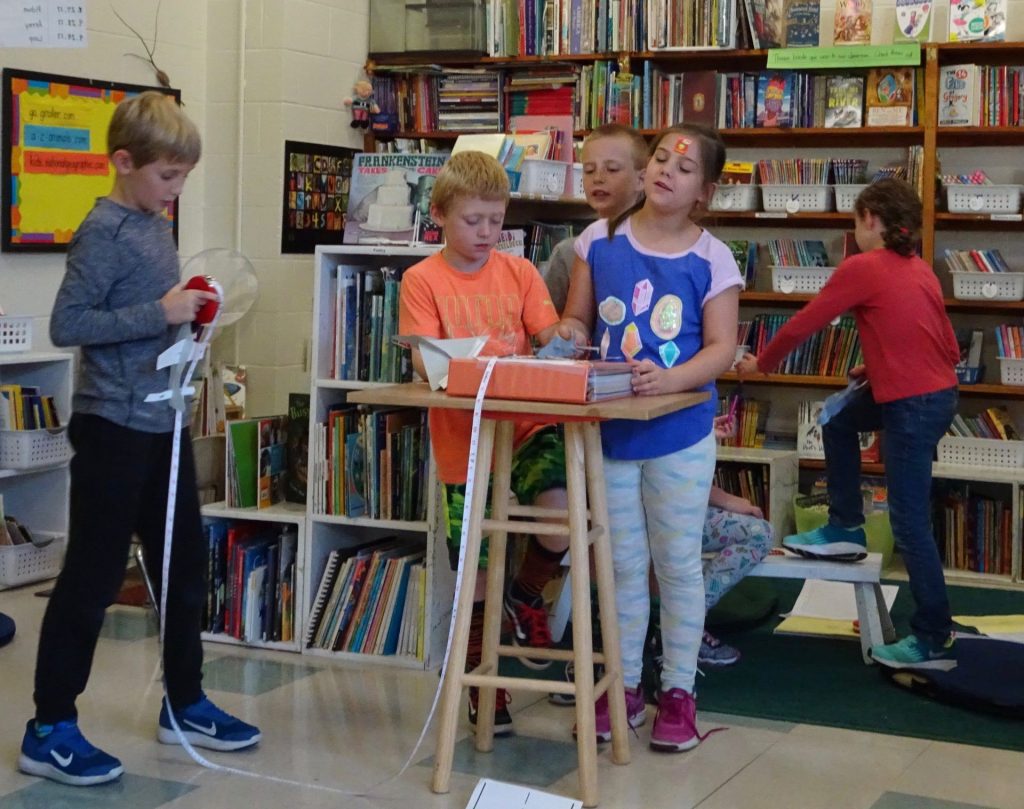 Our days just seem to fly by. They are full with reading, writing, math and science. They are also filled with opportunities to learn more about collaborating, cooperating, and the importance of considering other's needs before personal wishes. Manners matter and a calm, focused classroom helps us all meet with success more often.
Science of Flight
Friday is our final launch. In the scenario, the glider is delivering supplies to an area devastated by a typhoon. They've had fun working through the challenge of creating a glider that could fly a straight distance of 7 or more feet and carry weight.
The children worked through a design cycle to create a glider that followed specific criteria. The class explored the difference between inventions and innovations. That discussion also influenced some of the children's design choices too. Talk to your child his or her design and building choices.
This week I noticed the children learning from their test flights. They began to wonder, "If my model isn't gliding straight, how can I change it so it is more balanced?" They began to fly their gliders with questions in mind and were more strategic in their changes. They began consider cause and effect relationships as they designed wings shape and size. The children are using what they've learned about balanced and unbalanced forces and considering how they affect flight. They are becoming more careful observers.
On Monday we'll complete the unit with a final assessment and then move on to our next science study of habitats, food webs. We'll begin the research part of our zoo project.
Developing As Writers
This week we've focused on the qualities of great writing and the habits a writer needs to write well. The children reflected on who they are as writers. They considered what makes writing easy and what makes it challenging. They reflected on what they most like to write and how they would like to challenge themselves as they continue to grow this year.
The class enjoys creative writing. They have strong voice and clearly enjoy sharing their work with others. They have fun inventing characters and creating poems and songs. Each day we read a few poems together that highlight the theme we are learning about. I've had a hard time finding poems about writing and mentioned that during our shared reading time. Because of that, we now have a couple poems written by classmates that we read together each day. It is fun to share with a wider audience.
Informational Writing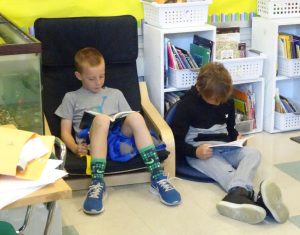 As we look forward to launching our animal research project, we've been learning about different organizational structures for writing. We're doing this so the class is aware of different choice they have as they prepare to share their research at the zoo. So far we have learned about a Descriptive Structure by reading About Habitats – The Seashore. That has a main topic and the information is shared through subtopic chunks. We learned about a Sequential Structure as well. That structure follows a step-by step format. We read about A Day and a Night in the Desert. Another example the children might use is a life cycle. The final structure we were able to explore this week was Cause and Effect. We read If Sharks Disappeared as an example and to help the children consider how their animal fits into the web of life specific to its habitat.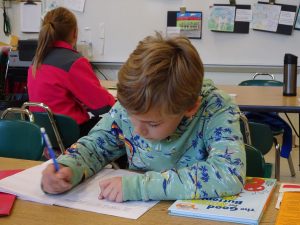 As we move further into the research process you may want to talk to your child about the choices he or she is considering. How will it be interesting to share what they know with others? The zoo will be an open house event so families will be able visit each habitat and learn about each animal there.
Bits and Pieces –
We'll be having our first challenge with Mr. Caron on October 16. It will be outdoors, weather permitting, so the children should be prepared. It can be chilly on the Nature Trail.
We finally have the date for our school pictures – November 8.
We began learning about the Distributive Property of Multiplication this week. As you look through your children's math problems this week, please let them know that you notice their effort. Most of the children are working to solve two or three problems a day. They are trying to select challenging problems and to use as much multiplication (and even division) as they can. It's not always perfect, but they are growing and having fun. I am proud of them.
As we read The One and Only Ivan, Ivan has just realized he can remember his past. He's been in his "domain" at the mall for nearly 10,000 days. Ruby is not being treated well and the class is feeling pretty sad about the whole thing. At this point, the class is wondering if this sad book can change. It is hard to know how sad and lonely the animals feel.
This week we completed the Clock Climber word practice this week so we've learned our first set of cursive letters. Those sheets are in the folders this week. The class did a nice job with the practice. Let them know you appreciate their effort.
Thank you for your support with homework and helping your child make the time for it and reminding them to record their choices.