Last week we completed the early summer books clubs.  A few classmates asked if we could keep reading together ~ and of course, what better way to keep connected and reading.  Here are the new book club choices.  If you'd like to join one, leave your first two or three title choices in a comment below by the end of the day on Thursday.  If there is interest, I'll bring the books by so we'll be ready to begin our chats on July 14.  Yay for reading!🎉📖
📘The Sasquatch Escape is a fantasy adventure.  It is the first in a series of 6 and has 201 pages.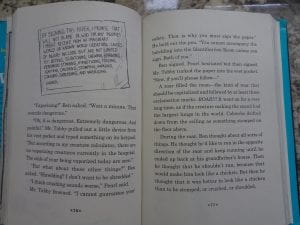 📗Hachiko Waits is a based on a true story.  It is 90 pages long ~ be ready to cry.  I do every time!
📙The Midnight Fox is realistic fiction.  It is 134 pages long.  It's a great choice if you love nature and animals.
📕The Grand Canyon Grab is an A to Z Mystery so it's another chance to spend some time with Ruth Rose, Dink and Josh while they're on spring vacation.  It is 136 pages.