📚Why do you read?
📕I read for fun.  📙I read to learn.  📒Sometimes while I'm reading, I discover myself in the pages and realize I am not alone in my thoughts and feelings.  📗Sometimes while I'm reading, I'm challenged or inspired to change.  📘Other times when I am reading, I begin to wonder and question and that brings me to new things to read.  📖How about you?📚
Zorgamazoo by Robert Paul Weston is one of my favorite read-alouds.  It's a book to read for fun.  It's an exciting adventure with an unexpected ending and the entire story – all 283 pages – is written in rhyme.
As you read you'll discover how Katrina Katrell and Mortimer Yorgle join together on a quest to discover what has happened … "They've all disappeared – no one knows what to do!  They've vanished – the Zorgles of Zorgamazoo!"
Listen to that start of the book.  I bet you'll be hooked ~ go on, read the rest of the book.  You'll be really glad you did.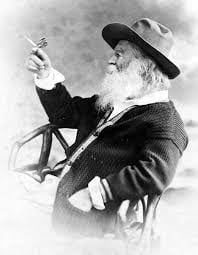 Barbara Kerley said in the Author's Note that a medallion inspired by this photograph of Walt Whitman, inspired her to write Walt Whitman – Words for America.  She writes that she thought the expression on his face was so thoughtful and joyful and alive that she had to learn more.  She did, and focused this picture book
biography on Walt Whitman's commitment to keeping the United States united during the Civil War.  What a comfort he must have been to soldiers and their families.  What a comfort he was to his country as he composed word sharing his deep appreciation for everyone and everything old and young, weak and strong, and foolish and wise.  One man's passion for words and country, led him to create  inspired poetry demonstrating that there are many ways celebrate a nation and express love and appreciation for your country.
In 2010 there was a giant oil spill in the Gulf of Mexico (it's effects are still felt today) that radically changed the ecosystem there and that's when I first heard about Olivia.   She wrote this letter to the Audubon Society – a group dedicated sharing the wonders of birds and protecting them and their habitats.  Olivia wanted to be the voice of the birds.  She wanted to raise money to help the water and shore birds impacted by this disaster.  She did, but she has not
stopped there.  She wrote and illustrated Olivia's Birds – Saving the Gulf – the proceeds from the sale of the book continue to support Audubon Society's
mission.  Through the book, she shares her interest and special talent in order to bring about positive change in our world.  I hope she inspires you to do the same.
You have remarkable talents!  Let them shine!
💕Mrs. Eaves