What a funny week!  The children are really trying to do a lot.  Wednesday's interruption was felt in the classroom on Thursday.  Lots of chatting and sneaky behavior that was trying to be funny, but was actually unkind kept us from doing what we wanted to.  I hope we can get back on track.  Every step we take in a positive direction is a good one.
Note Taking Strategy for Gathering Information
Each of the children has chosen an individual inquiry topic to research.  They began by asking questions to guide their research.  They've been exploring books and online resources as well.  Some of these sources can be accessed through the school library and others can be accessed through the "Research Resources" category side bar on our blog.   We are working to make sure we write our own original thoughts so we'll be able to share our own understanding as we write and create.  The children are reading a page or a section, putting the book aside, and writing a note about what they think the author was trying to teach them.  It slows the research process down and helps the children think closely about what they know and understand.  Several of them have finished their research and are beginning to create their writing and planning their displays.
Book Clubs – Keeping Track Thinking While Reading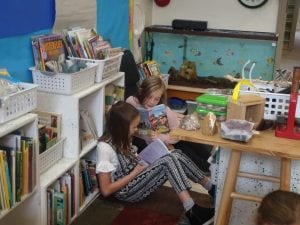 We are continuing to develop comprehension strategies in our book clubs. Our first book club choices were centered on the idea that everyone can write what they know and feel in their hearts.  All of the books in the first book club picture books.  The clubs were designed so that everyone could meet the expectations of 1) completing the book, 2) writing a summary, 3) selecting a favorite part to speak to and 4) to make an inference about the author's message.  All of the children met these expectations and had we some great discussions about their books and reading.
Our second book clubs selections have been all about Humphrey.  We have enjoyed getting to know this character, along with more about the students in Room 26.  The children have been using the Essence or the Line-A-Page strategy to keep track of the thinking as they read.  We are close to the end of the books with 1, 2 or 3 chapters remaining.  Some of the readers are expressing fatigue – it takes too long to write it all out – and yet they are learning that the strategies do help them then and understand.  We hope to be done in early December.
Learning More About Place Value with Rounding
This week we began a study of estimation.  We hope to answer these questions: What is an estimate?  Why do people estimate? When could we use estimation?  Can we find examples where estimation is used outside of school?
As we make estimates, we will be learning more about place value and rounding up and down to the nearest ten and the nearest hundred.  We've learned that to round you look at the digit to the right of the amount you are rounding and then use the rule – 5 and above round up, 4 and below round down.   We'll be developing this understanding over the next few weeks.
Bits and Pieces –
We are continuing to explore

year-end writing expectations

so we'll be sure we'll be able to meet them.  It takes time and attention to meet them.  This week we wrote a short piece on Thanksgiving.  We'll use this as a baseline and see how the quality and quantity of our writing improves and increase every two weeks from here on.   We'll be looking at Spelling-In-Use too.
We are trying to added detail and description into our writing.  One of the ways to do that is by adding adjectives.  We know adjectives describe nouns and so we had fun creating short

Adjective Poems

to post on our blogs.  Hopefully we'll keep the adjectives flowing so they are added into our writing throughout the year.
We're reading Mystery at Pine Lake for chapter read-aloud.  This book was written by Tamra Wight, a local author and is set at a campground in Maine.  We're learning about loons as we read.
Our Who Am I ? projects are due Monday, November, 25.  We can't wait to share and celebrate science!