I've been reading books of poetry looking for new poems to share in our classroom.  Last year, I don't think we changed our poems as often as we could.  I wanted some new chart ideas.
National Geographic's Book of Animal Poetry is as much fun to look at, as it is to read.  The photographs are breath-taking.  They feature animals great and small – can you imagine being the photographer who was able to capture each exact moment.  The poetry is stunning as well because of the different varieties and the flow and rhythm of the language.  Here are  some examples: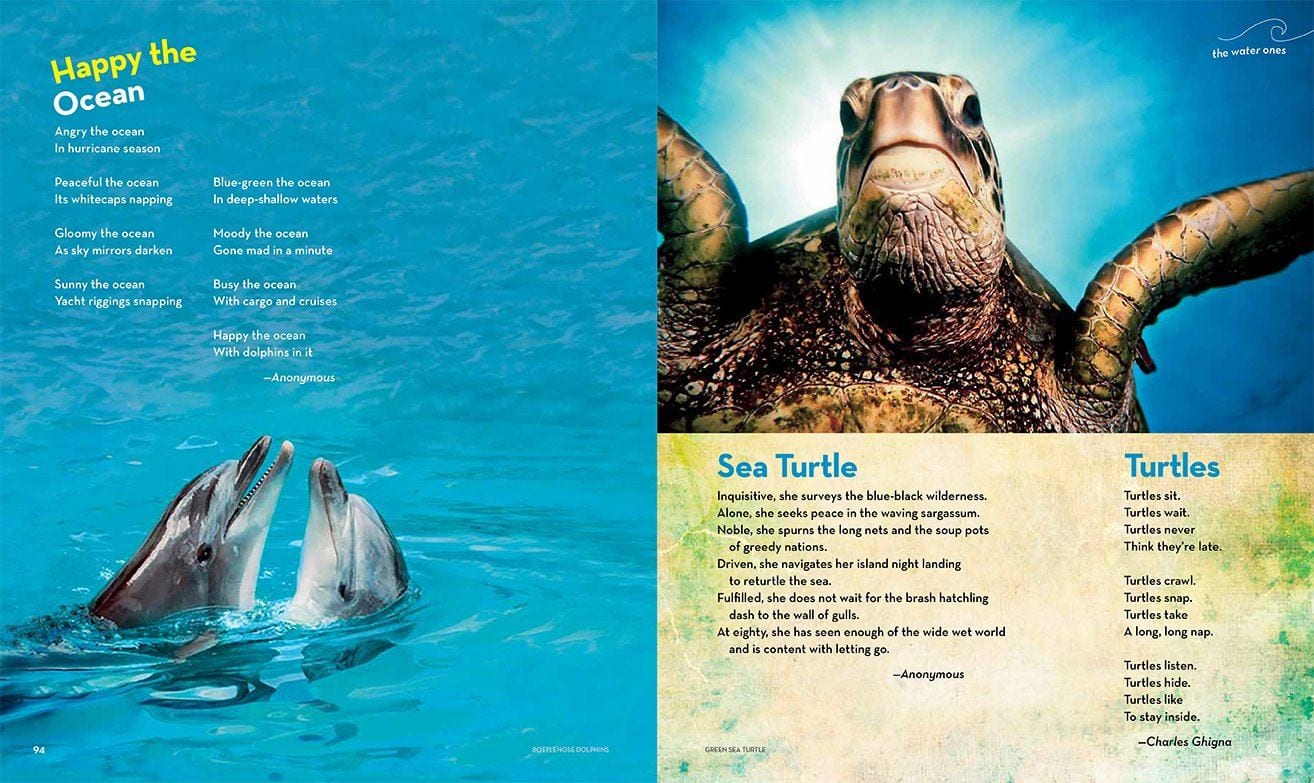 At the end of the book, there is an invitation to be inspired and write your own.  I hope you will.  Check out the
collection in National Geographic's Book of Nature Poetry too.  Our world is a wonderful, indeed. Find something beautiful, take a photograph and write poem sharing what you see.